Are Detroit Axle Brakes Good? Here's What You Should Know
You can't overemphasize the importance of brakes in vehicles as they are the part of a car that's responsible for the rapid stopping.
Without good quality brakes, your vehicle's performance will be affected – not to mention that you will risk being involved in an accident.
Therefore, you need to install high-quality brakes. With several brake brands out there, it is possible to get confused about which brake brand will make the best choice, which is unsurprising for a first-time buyer.
One question that keeps popping out amongst car owners and enthusiasts is, "Are Detroit Axle Brakes Good?" We have provided the answer to this question in this article.
Who Owns Detroit Axle?
Detroit Axle, a leading company in the manufacturing and distribution of OE and aftermarket auto parts, is co-owned by Mike Musheinesh and his father, who happens to be the founder. Detroit Axle was founded in 1990 by Mike Musheinesh's father in Detroit, Michigan, which is his native city.
Who Makes Detroit Axle Brakes?
Detroit Axle, a company based in Detroit, makes Detroit Axle brakes. Besides Axles, Detroit Axle manufactures other auto parts such as Suspensions and Chasis Parts, Rotors, Gear Boxes, Wheel Hub and Bearings, Ceramic Brake Pads, etc.
Where Are Detroit Axle Parts Made?
Detroit Axle Parts are made in Detroit, Michigan, although they have manufacturing plants across several states in the US, such as Texas. Detroit Axle is also expanding its manufacturing plants outside North America.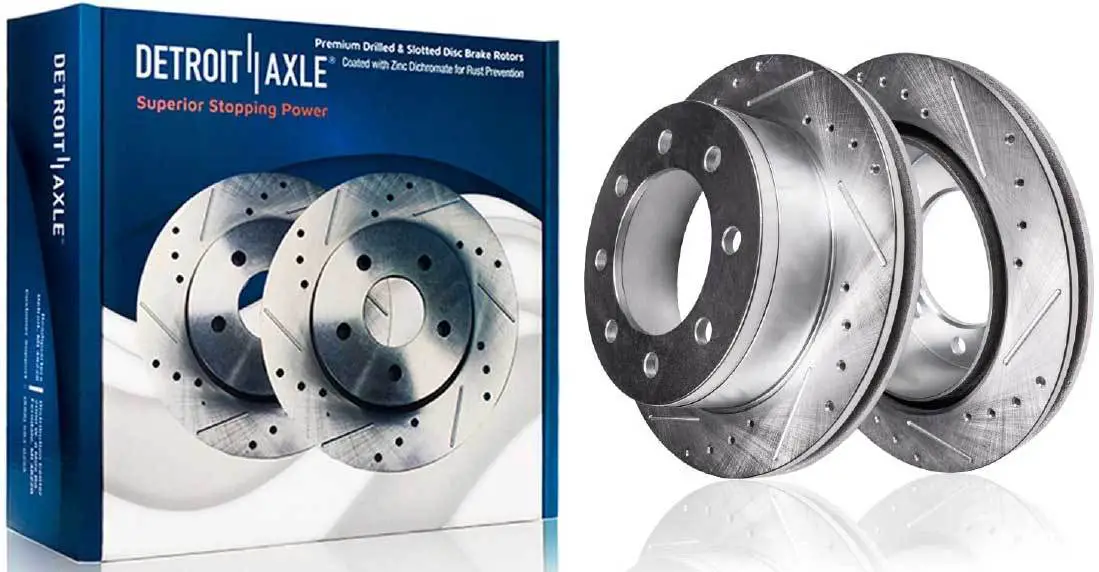 How Good Are Detroit Axle Parts?
Detroit Axle makes some of the best Axle parts available. Detroit Axle Parts are designed with robust, tough stainless steel to offer all-round performance and increased durability [2].
Additionally, Detroit Axle Parts are easily compatible with several vehicles, such as SUVs, sedans, trucks, etc., meaning they will easily fit into any of those listed vehicles. More importantly, they come with a 10-year warranty, which further proves their durability.
Are Detroit Axle Shocks Any Good?
If you want to have a smooth and comfortable driving experience, you need to use the best suspension kit. Detroit Axle Shocks are designed with consumers at heart, which means they will provide nothing but exceptional performance. They are constructed to absorb impacts and dissipate heat generated from the suspension system efficiently, which makes them good.
Additionally, Detroit Axle Shocks uses high-quality materials to enhance efficiency and durability. That enables it to produce less noise while the vehicle is in motion, incomparable to shocks from other brands that cost higher.
Are Detroit Axle Hubs Any Good?
If you are looking for reliable hubs for your vehicle's wheels, I'd recommend Detroit Axle Hubs. Detroit Axle Hubs are designed to offer the stability of the wheels and increase their resistance against adverse conditions and abrasion.
They are highly durable and come with a good warranty to deliver smooth and comfortable driving performance. Generally, Detroit Axle Hubs come with an anti-corrosion lubricant to offer protection against knocking and vibration – two signs that you will experience if your hubs are worn out or inferior [3].
Are Detroit Axle Struts Any Good?
Detroit Axle Struts are premium-grade products that you can trust in terms of durability and robustness. I love the fact that all Axle Strut's coil spring is constructed with high-steel, ensuring that this product will last for an extended period.
Besides, the strut's piston is resistant to wear and tear, which assures you of safe and more enjoyable driving. Comparatively, Detroit Axle Struts produce the lowest amount of vibration due to its super-productive hydraulic system.
Is Detroit Axle a Good Brand for Rotors?
In short, the answer is yes. Detroit Axle has a solid reputation for producing high-quality brake components, including rotors. Their products are designed and manufactured to meet or exceed OEM specifications, which means you can trust their parts to perform just as well (if not better) than the original parts on your vehicle.

One of the benefits of choosing Detroit Axle rotors is that they're often more affordable than other top brands on the market. This doesn't mean you're sacrificing quality, however. Detroit Axle uses premium materials and rigorous testing processes to ensure their products are up to par.
What are some pros and cons of Detroit Axle?
Advantage
Quiet operation from all sides
High-quality AutoZone Platinum brake parts
User-friendly installation
Surprisingly good value for the price
Low price
Things to consider
Some parts may have rough surface finishes or casting marks.
Customer service can be unresponsive and unhelpful in the event of defects or issues with the product.
ARE DETROIT AXLE BRAKES GOOD?
Frequently Asked Questions
Are Detroit Axle Brakes Good? Absolutely! Detroit Axle brakes are known for their quality and reliability. Here are some frequently asked questions about Detroit Axle brakes that will help you understand why they are one of the best in the market:
Why should I choose Detroit Axle brakes?
Detroit Axle brakes are known for their high-quality construction and durability. They are also affordable, making them a great option for those on a budget.
What type of vehicles are Detroit Axle brakes compatible with?
Detroit Axle brakes are compatible with a wide range of vehicles, including cars, trucks, and SUVs.
What types of brake pads does Detroit Axle offer?
Detroit Axle offers a variety of brake pads, including ceramic, semi-metallic, and organic. Each type of pad has its own unique benefits and drawbacks, so it's important to choose the right one for your vehicle.
Are Detroit Axle brakes easy to install?
Yes, Detroit Axle brakes are designed to be easy to install and come with detailed installation instructions.
Do Detroit Axle brakes come with a warranty?
Yes, Detroit Axle brakes come with a limited warranty that covers defects in materials and workmanship.
Can I use Detroit Axle brakes for high-performance driving?
Yes, Detroit Axle offers a line of performance brakes that are designed for high-performance driving.
How do I know if Detroit Axle brakes are right for my vehicle?
The best way to determine if Detroit Axle brakes are right for your vehicle is to consult with a professional mechanic or do some research online to see what other car owners have to say.
Are Detroit Axle brakes environmentally friendly?
Yes, Detroit Axle uses environmentally friendly manufacturing processes and materials whenever possible.
How do I find the right Detroit Axle brakes for my vehicle?
To find the right Detroit Axle brakes for your vehicle, you'll need to know your vehicle's make, model, and year. You can then search for the appropriate brake pads or rotors on the Detroit Axle website or consult with a professional mechanic.
Where are Detroit axle rotors made?
Detroit Axle rotors are made in various locations around the world. They have manufacturing facilities in the United States, China, and other countries. However, the company ensures that all of their products meet the same high standards, regardless of where they are made.
Conclusion
Using the best brake parts will undoubtedly improve your driving experience and prolong your vehicle's lifespan. Detroit Axle has proven to be a reliable auto parts company that provides high-quality brake parts.
Detroit Axle brake pads and other products are easy to install. Also, they are made with tough, premium-grade materials for longevity. They come with good warranties and are quite affordable.
I'm sure that our team of experts have correctly answered your question, "Are Detroit Axle Brakes Good?" in this article.
Sources: